So you want to be Creative? This will be a post about how I learned to draw and is in three major portions - how I began drawing
[elementary]
, how I got better at it
[middle, high school]
, and how I developed my style
[college]
and my abilities now.
Let me assure you, if I had known all of this stuff at once, the time from beginning to my skills now would be a year or less.
Being creative isn't always intuitive for everyone. But this isn't the same as being only possible for some people, while others must live without it. This is surely false. Here I hope to convince you that
creativity is very learned.
How does one become creative?
The short answer is one learns to enjoy it.
You will not be a creative individual if you rather dislike being creative in whatever context you find yourself in. For instance, I will never, ever be creative behind a computer in a cubicle, while people are talking over the phone about weather for 8 hours a day (don't ask).
However, if I am drawing, and I really enjoy whats being produced, I most certainly will attempt (and improve) again. So how did I start drawing and being "creative"? When I was in elementary school, me and my friends would have competitions. Each day we would bring in a drawing we made at home and we would show some of our friends, and they would tell us which is better. I didn't always win, but when I did it made me feel really good. But it wasn't only that. It was the realization that "wow I bet this will really make people like mine" which soon became "I really like this drawing" - myself.
I did not simply come into being drawing and being artistic!
My parents HEAVILY encouraged me on making art. Both parents had art all over, as well as books for me to both copy and practice with. Notice how I just said copy?
Copying is practicing.
I know when you first do it it may feel like cheating - regardless if you make an amazing reproduction. But this is learning - this is how you master your mind-to-hand control, and develop your own styles. Counter intuitive?
When I was expanding my horizons in drawing I picked up a lot of Anime drawing books. They were "How-To" books and gave both procedures to draw things and also really good examples of good Anime. To start, or when I hit something very hard
I would literally trace the outline
, but as time went on this was less needed. I became familiar with styles of anime, and then various more advanced drawing types. A lot of my inspiration came from Fan Art of some of my video games, actually!
As I continued to copy, transform, and learn from other sources, I started developing my own style. Doodling that made me say "This looks cool". Usually produced from boredom in class, but this is how I trained myself in what is appealing to my eye and what isn't.
If I started drawing something and it didn't quite look interesting - I would try and imagine what would make it more interesting, and then do that.
In fact, much of my abilities come from turning mistakes into appealing aspects. If I add a line, and it goes a bit over what I had hoped, or looks disproportionate, I will figure out how I can change the entire picture to reflect a better aesthetic for the "mistake" -
in this way, there are no mistakes.
The real key here is the ability to start drawing
[or whatever your artistic expression is]
, and no matter what, always end on a good note!
Not mine, but beautiful style, no? Look at the shadowing.
Mine, make sure you examine the jaw...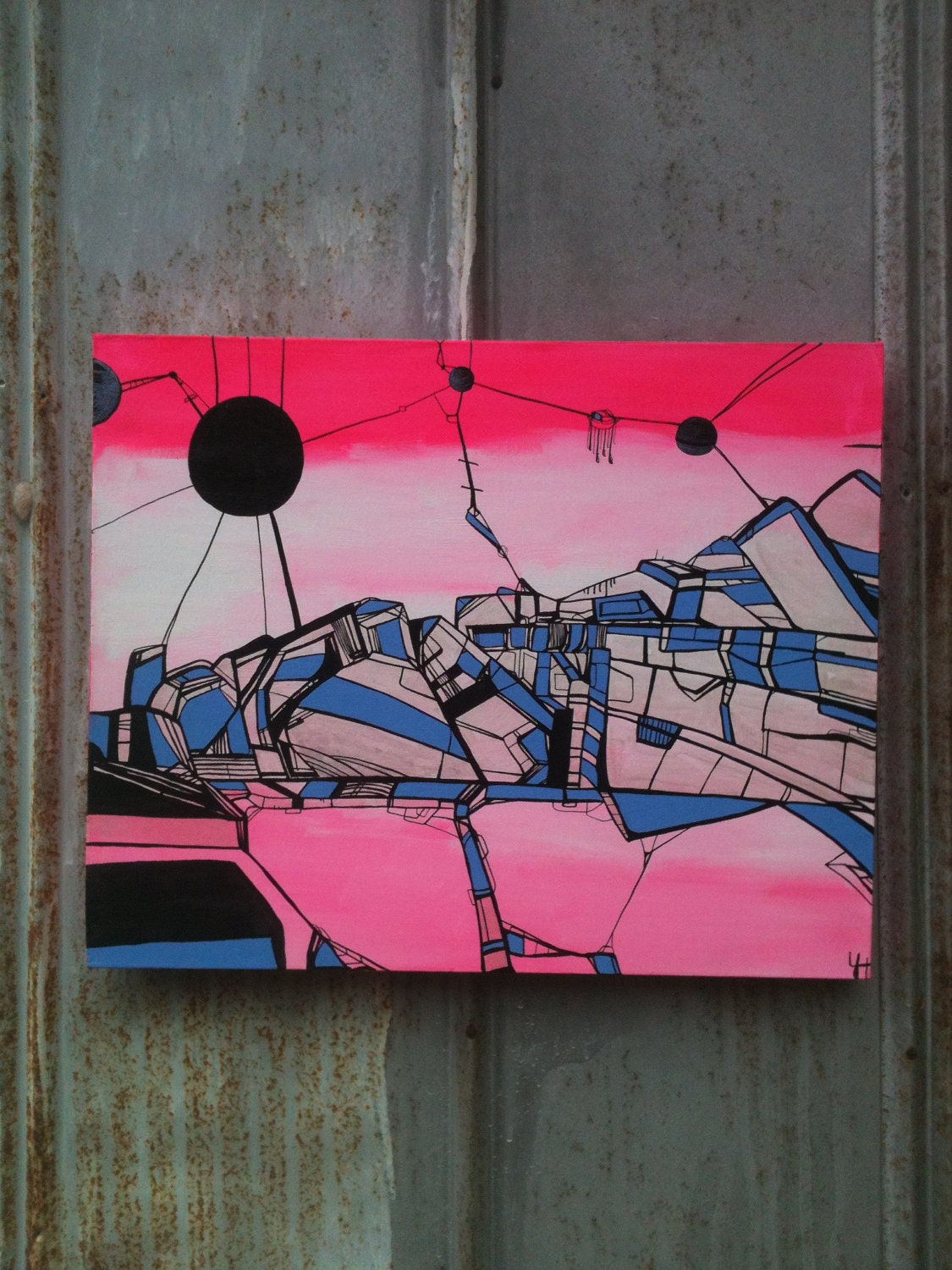 Not mine. Beautiful form, the differences in line weight, the bio-mechanical. Wonderful!
I think the next section
, on how I actually learned to draw
anything
will be in a new post. Stay tuned, as it REALLY DOES SHOW YOU HOW TO DRAW
ANYTHING
. I used to tell myself I can never draw a hand, or I can never draw faces or people. Then, I learned this technique... and voila. Can do anything.